Who We Are
B4H exists thanks to the many volunteers who have donated their time and energy over the years. We're united by a love of bikes, equity, and sustainability. Here's just a few of the many people who currently keep us going.
Our Program Director. He came to us in 2014 as a student in the Thursday Night Class and has never left --except for right now for a 3-month hiatus to ride across the country!
Darwin came to B4H originally to provide employment supports for an individual working there. During that time they fell in love with the B4H community and didn't want to leave, even after their initial role in the space ended. Now you can catch them during regular open hours at the shop trying to help keep said beloved community cycling smoothly and working in tandem.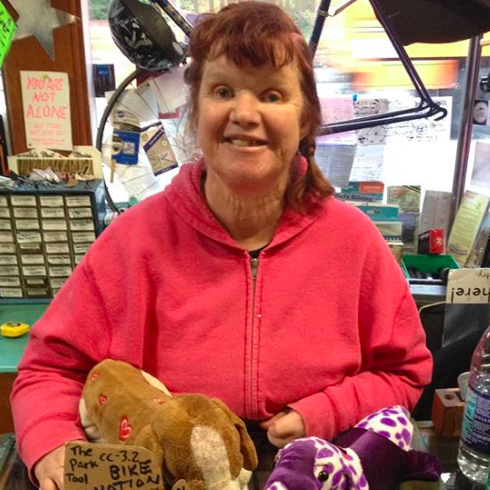 Lori works as a Shop Assistant and Shop Host at B4H. She likes to work on bikes and says her mascot Missy likes working here too. You can catch Lori and sometimes Missy running the show Thursdays and Fridays.
You'll find him in the shop, working on bikes and answering your questions. He also runs our Chain Reaction program downtown.
She's teaching our classes this season!
A board member since 2015, she got hooked on B4H after taking our mechanics class. She's usually riding slow enough to look at trees, and believes at all biking is good biking.
He's a lifelong bicycle advocate, and been serving on our board since 2015.
She's been on the board since 2017 and here's a fun fact about her.